WINNERS!
Sorry this took so long, everyone! I finally wrangled a break between birthdays and coughing my lungs up to get these babies uploaded and posted for you all.
Congrats to all winners and runners-up, and everyone who voted and submitted for the challenge! This was a blast, and you all rock!
Mild Disclaimer: Please pardon my questionable photoshop skillz. Ahem.
Hottest Fic:
Where There's a Will, There's a Way by queen_haq
Runner Up:
The Night Belongs to Lovers by ladyoneill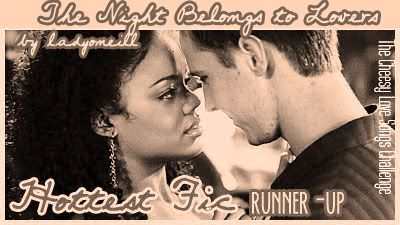 Funniest Fic:
TIE! You Put the Boom-Boom Into My Heart by sarah_p; I Wanna Know What Love Is by kantayra
Runner Up:
You've Lost That Lovin' Feelin' by taken_with_you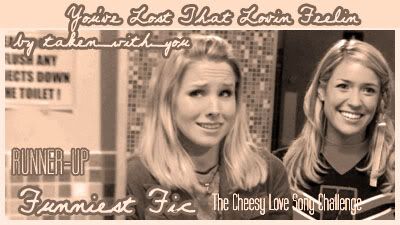 Saddest Fic:
Roses Bleed You Dry by madseason_20
Runner Up:
Firewater Fellow by eolivet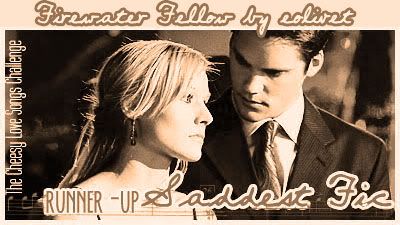 Sweetest (Cheesiest) Fic:
You Put the Boom-Boom Into My Heart by sarah_p
Runner Up:
Take On Me by ayelles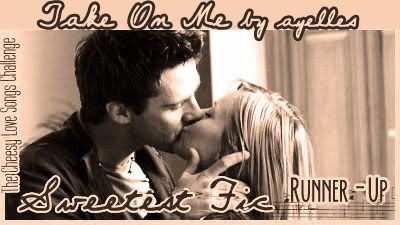 Most Original Plot:
The Life and Death of Annette Echolls by jacedesbff
Runner Up:
In the Still of the Night by rachel_shanz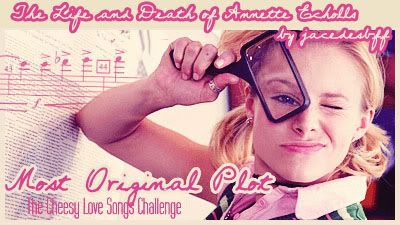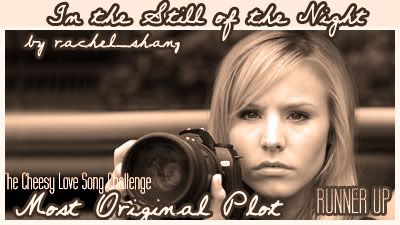 Best Title:
Red Lights and Automatic Sidewalks by everything_inme
Runner Up:
You Put the Boom-Boom Into My Heart by sarah_p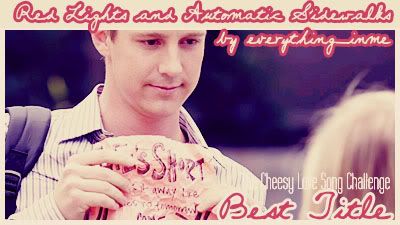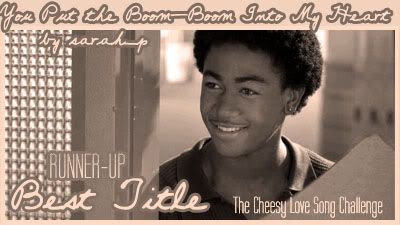 Best Characterization:
I Wanna Know What Love Is by kantayra
Runner Up:
Dreams by blue_icy_rose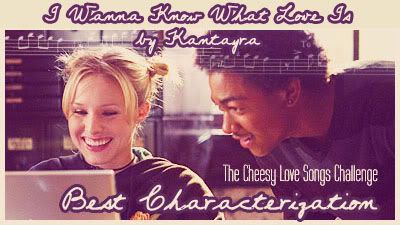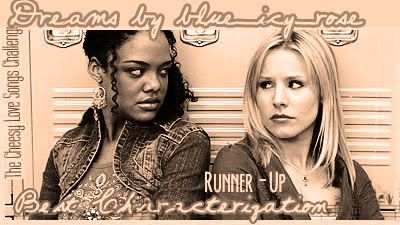 Best Point of View Fic:
Whenever I'm Alone With You by tastylilgifty
Runner Up:
Dreams by blue_icy_rose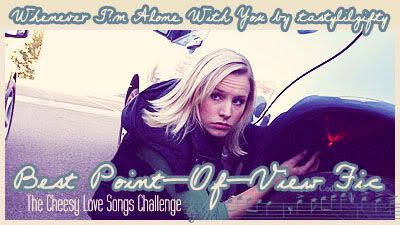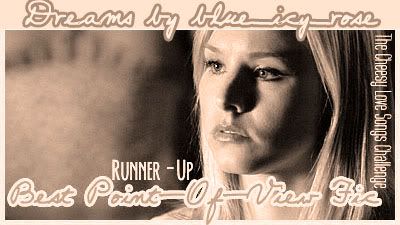 Best Adaptation of Song Lyrics:
You Put the Boom-Boom Into My Heart by sarah_p
Runner Up:
Our Lips Are Sealed by taken_with_you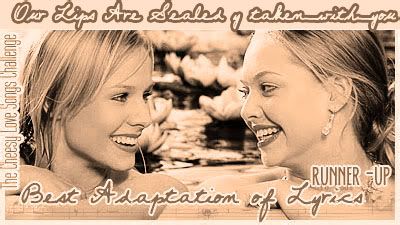 Most Interesting Couple:
In the Still of the Night by rachel_shanz
Runner Up:
TIE! Visiting Hours by joobie_vienna; Dreams by blue_icy_rose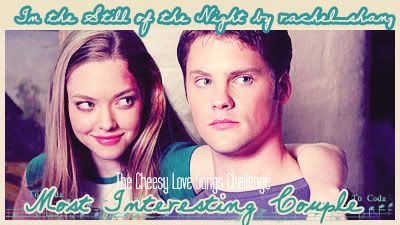 Judge's Choice:
The More They Stay the Same by __tiana__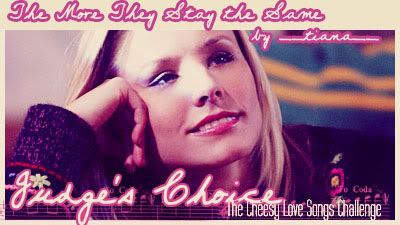 and from my other judge,
taken_with_you
:
Take On Me by ayelles